According to Reid Hoffman, co-founder of LinkedIn "First mover advantage doesn't go to the first company that launches, it goes to the first company that scales."
ScaleIT is a platform connecting international investors and scale-ups from Italy and South-Eastern Europe: every year a team of analysts, advisors and angel investors analyze over 600 companies, in order to identify the scale-ups ready to be funded and to grow further.
When does a company enter the scale-up stage?
Marc Andreessen, co-founder and general partner of Silicon Valley venture capital firm Andreessen Horowitz, said that the life of any startup can be divided into two parts: before the product/market fit and after the product/market fit.
In other words, any company should find the right product setup, target the most appropriate customer segment and define the best channel to serve the market (go-to-market strategy). A scaleup is a company that has identified its product/market fit and has reached notable proofs of market traction. There are several criteria to define the most appropriate scaleup metrics, changing from sector to sector. For example, possible metrics can include at least €50/100k+ monthly recurring revenues for SAAS B2B companies or at least 500k/1M+ monthly unique visitors for B2C online companies.
A scale-up is not a startup!
Growth and performance are the main focus for a company entering the scale-up phase and internationalization is the key.
Wider and quicker access to markets can dramatically improve sales and this is more important when it comes to companies born in more stagnant economies, like the South-Eastern Europe area.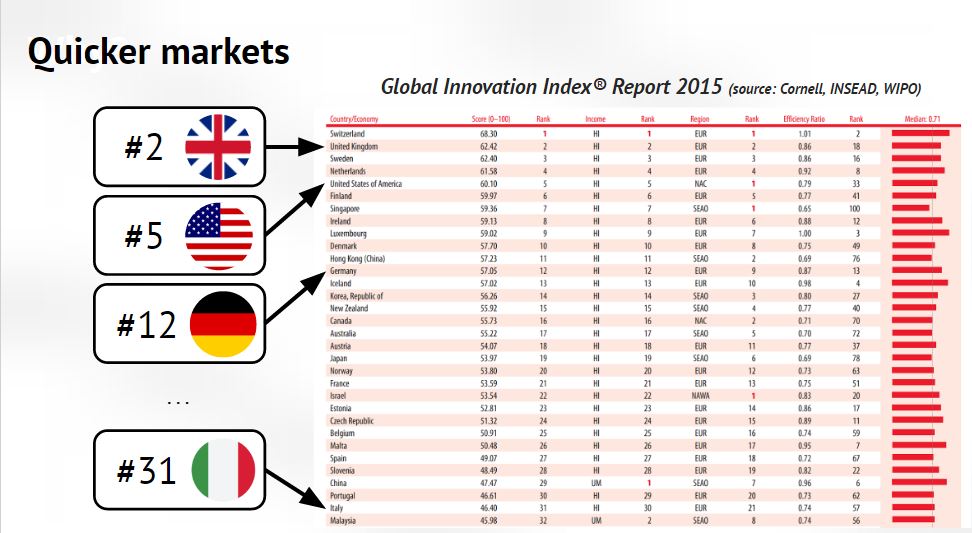 Moving part of the business abroad opens new doors through international business partnerships, which have the potential to boost the company's go-to-market strategy and a wider access to capitals, where the propensity towards high-risk investments is stronger.
Having access to a wide pool of international professionals, means better competences and human resources to drive the company's growth.